SkyWeaver is a free-to-play Trading Card Game built on the Ethereum blockchain. By winning battles and ascending the SkyWeaver ranks, you earn new cards, which you can play or trade.
You control one Hero, and must do battle with an enemy (human or AI). You both fight using cards that can be summoned to the playing field. When you deplete the enemy Hero's Life, you win a match. If you lose all yours, you are defeated. Your ultimate goal is to compete and win against other SkyWeavers, and this in turn will make you stronger, wiser and more versatile.
As of October 2019, SkyWeaver is in Beta.
Got an early access code?
GAMEPLAY
SkyWeaver takes place in Sky. Sky is an alternate reality, a new digital dimension that exists parallel to Earth. Players, a.k.a. SkyWeavers, come to Sky to play, explore and battle with one another. Through battle, SkyWeavers activate, unlock and acquire resources provided by Sky.
Every resource that a player unlocks is a new discovery. New resources allow SkyWeavers to discover new gameplay opportunities, and SkyWeavers trade their resources with other SkyWeavers to build and discover new possibilities.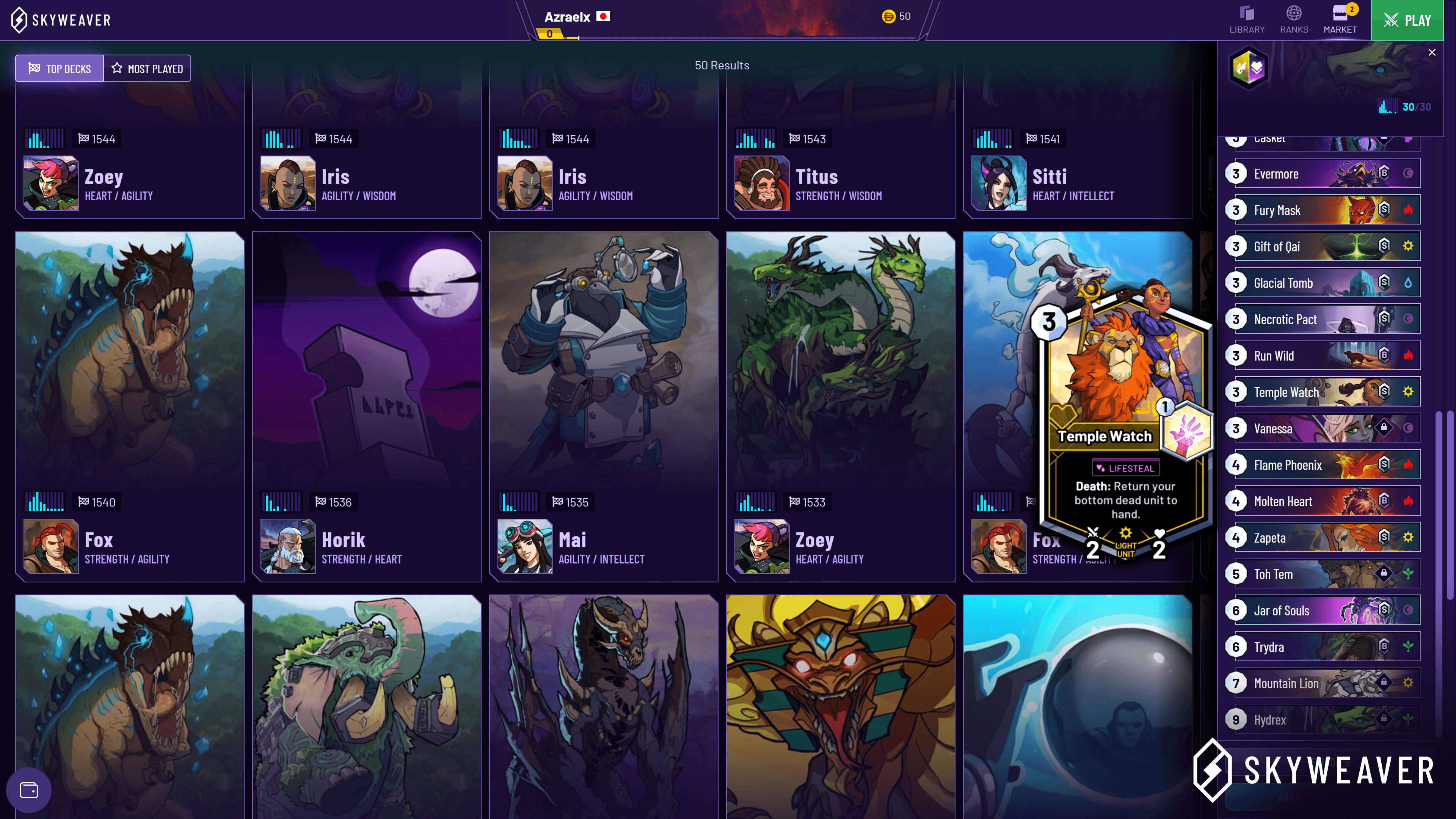 Your quest as a SkyWeaver is to use your mana, hone your skills, unlock resources, make new discoveries, have fun, and compete against other SkyWeavers in a competition to become the best SkyWeaver you can be and unlock your full potential. You'll travel between realities – your life on Earth and your life in Sky – and you're able to bring resources and rewards from Sky back to Earth.
SkyWeaver requires an Ethereum web3 compatible wallet to securely access your cards.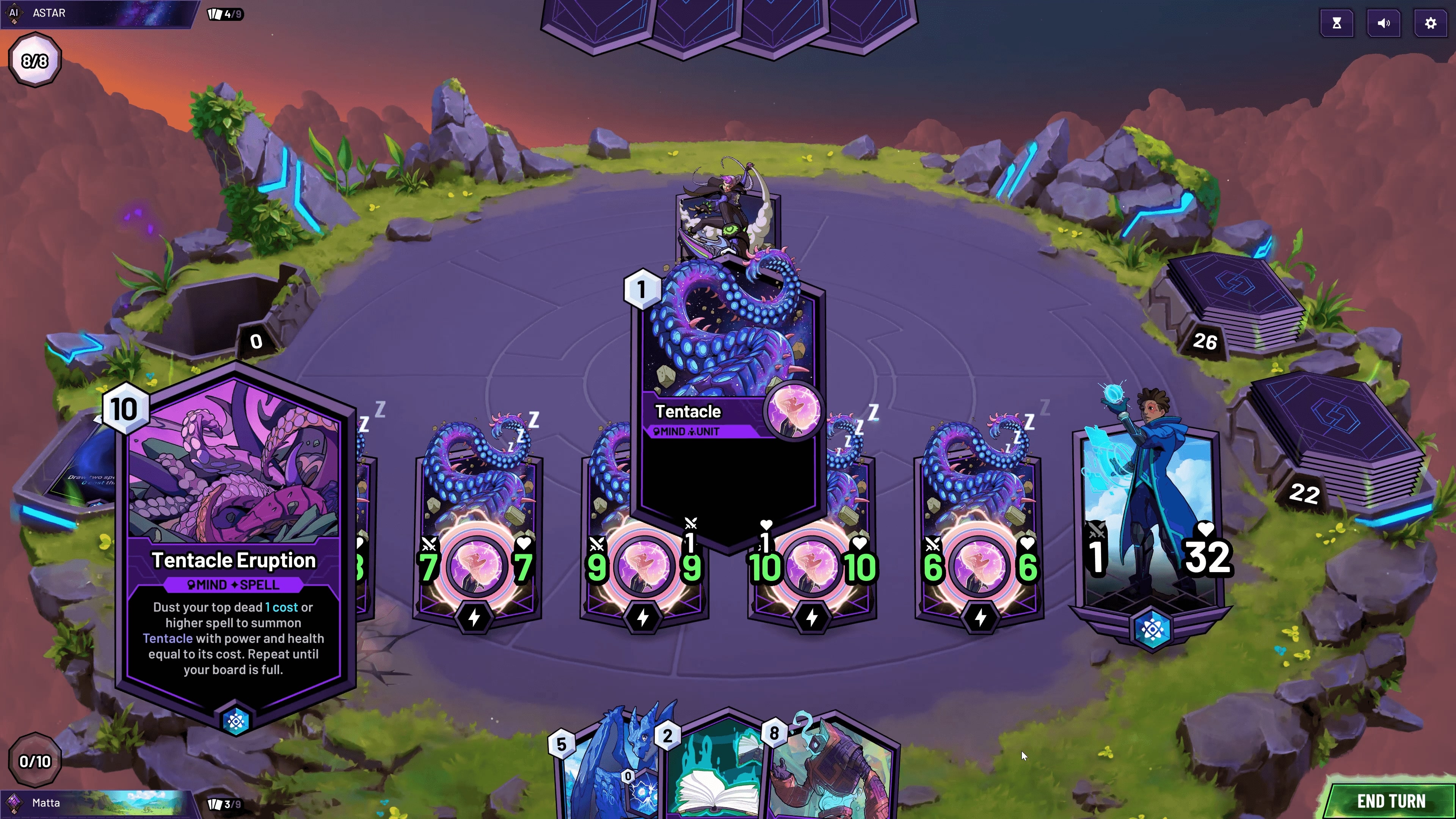 List of compatible Crypto Wallets
Desktop:
Mobile: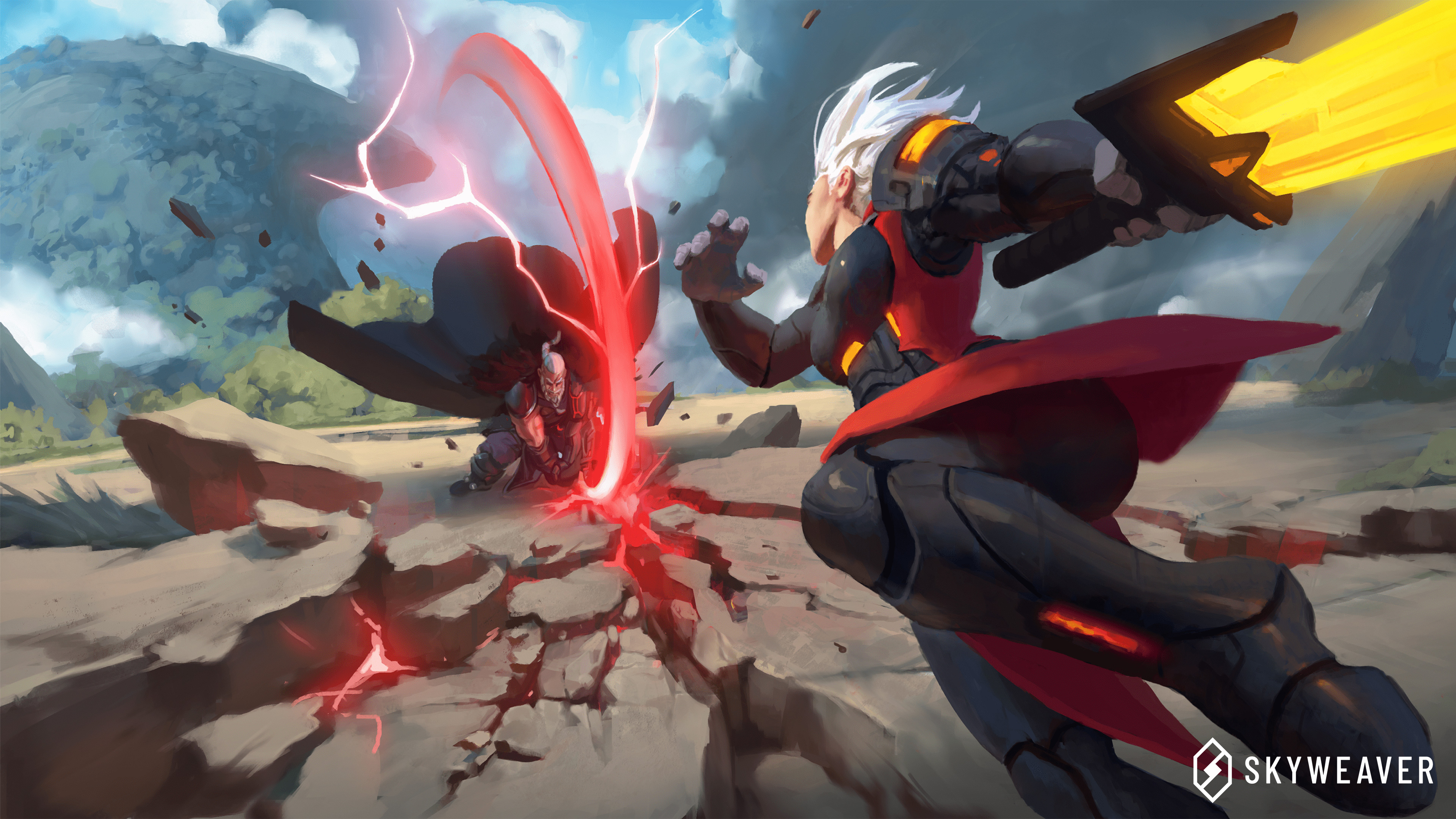 Where is SkyWeaver currently available?
SkyWeaver is a browser game, and can be played on desktops (Windows, Mac and Linux) and from iOS and Android mobile devices.
Do I need to install SkyWeaver in my PC?
No, you can play straight from your browser, no install required.
Do PC players play against mobile players, or the platforms are separate?
SkyWeaver is cross-platform, and all players play against each other, no matter the platform.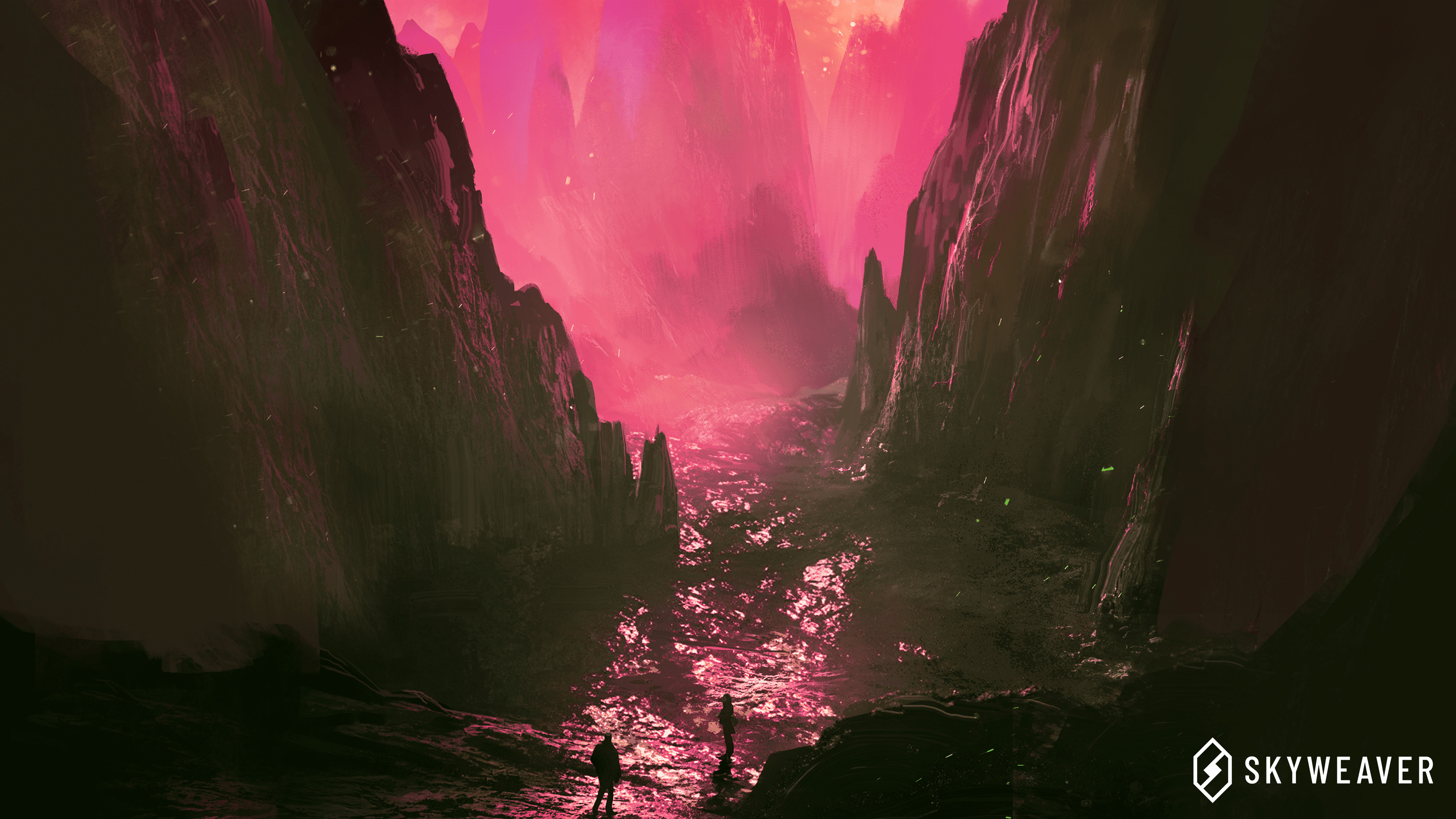 CONNECT