Lucky Bluff Poker was founded in 2019 and is powered by the ENJIN Blockchain. The founders of Lucky Bluff have been in the casino and poker industry since 2007 and have been influential in creating leading software in the online gambling industry. Seeing the rise in the blockchain industry they wanted to create a platform that does more than just accept cryptocurrency.
They are building a ecosystem that provides blockchain collectible assets such as avatars and items that can be traded amongst players and displayed inside their poker rooms. They also plan to integrate inside other games and offer further benefits to players outside of the poker platform.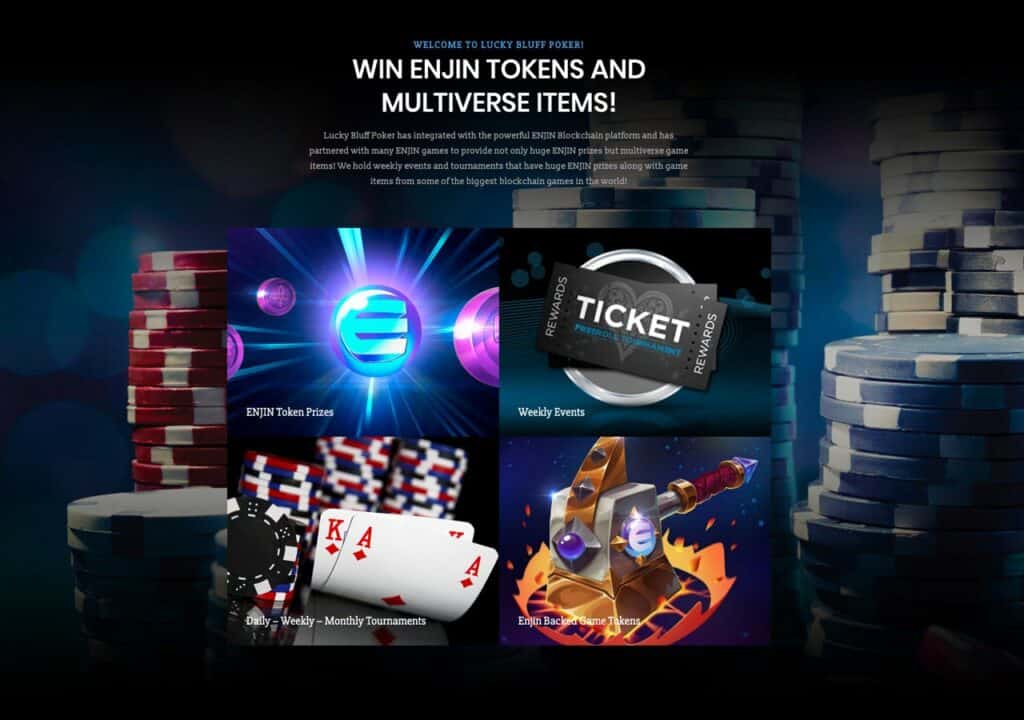 Please note you need to be of the required age to play, and there are certain legal considerations for playing online poker depending where you live. Please refer to their Terms of Service before playing and play responsibly. Poker although a social card game, has aspects of gambling and can be addictive. Should you have a problem with gambling, please seek counsel in your local area.
Further details can be found in this Meltelbrot Interview.
Connect