The AlterVerse is a gaming and world-building multiverse, where users can play and create an infinite number of interconnected games and worlds. Players, Streamers, Builders, Creators, and Hosts can monetize their activities in a variety of ways. Currently in development, they are on the verge of releasing their first Game, Disruption, on Steam and elsewhere.
Features
Players will be able to fully customize them, choose from a variety of game mechanics OR just use the assets to create their own home or business in the AlterVerse. Those who don't want to build can play and make money in the immersive environments, with PvP, and PvE action, full farming and crafting systems, hunting and fishing, built-in voice chat, instant messaging, mounts, Oculus Rift and HTC Vive support and more!
Disruption
Disruption is set on a fleet of Disrupter Battleships hosted by players allowing for an infinite number of interconnected games and worlds. Disruption will feature four game modes, including Solo Raids, Co-op Raids, Adventure Quests, and Battle Royale.
Solo Raids – kind of a FPS/CTF game mechanic. Every man for himself.
Alliance / Co-op Raids – More of a co-op battle/CTF game mechanic played in teams.
Adventure Quest – Solve puzzles, risk life and limb, and save the ship from self-destruction.
Battle Royale – Enter the game in an XR75 Fighter ship and battle to the last man standing…err flying.
Specs
Minimum Requirements:
OS: Windows 7
CPU: Dual Core 2.0 GHz
RAM: 2 GB
Video: NVIDIA GTS 8600/AMD 2600
VR gear not required to play
Recommended Specs:
OS: Windows 10
CPU: Intel i5-4590+
RAM: 8 GB
Video: NVIDIA GTX 970 / AMD 290
VR gear not required to play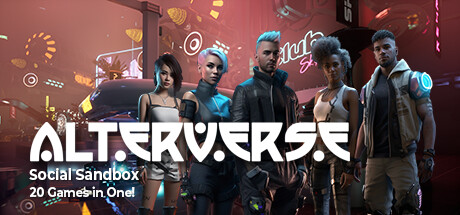 CONNECT