A Turret's Life is a single-player first person tower defense game for PC and VR currently under development with fast-paced gameplay and deck-building inspired features, where the player takes control of an automated sentry turret to defend the facility against endless waves of attacking robots.
The player gains resources which they use to collect powerful modules for their turret and even concoct crazy bullet designs of their wildest combinations; better yet, all of the game items are backed by cryptocurrency meaning players can trade or sell these items for actual value.
Blockchain integration in this game is powered by Enjin.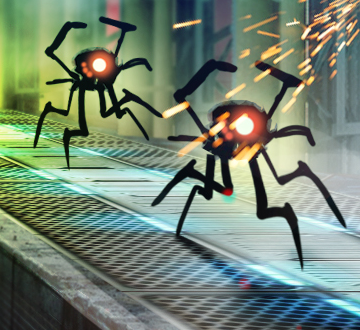 I am a solo developer, trying to balance my day job with the joy of creating games. I love the concepts of player customization and procedural creation, and the craziness that they can bring!
It is my hope create A Turret's Life as a game that invokes the childhood nostalgia of arcade shooters and merges it with modern additions of crypto backed assets and the immersive experience of virtual reality.
Connect